I love Christmas.
I love the magic, the mystery, the fun, the suspense, the traditions. Childhood seems so short now. I try to make Christmas as magical as possible for my kids while they are young. They believe in Santa. We have things we do. I want them to have traditions so that they are their uncles and my age, they can reminisce. Tonight, we set out the reindeer feed for Santa's crew. It's birdseed and glitter. We sprinkled it out in the yard. They loved it, though the Astronaut felt it necessary to give it a taste test-yuck! Then the real fun began.
The kids decorated cookies and a gingerbread house. They did a great job. The first time, we decorated, then baked. Didn't go so well. The kids piled on the sugar and sprinkles and all of the sugar carmelized-then burned. Plus the kiddies handled the dough so much it got really thin and hot. So the second batch, we adults made the cookies, then baked. Then I whipped up some quick frosting (powdered sugar, plus milk and a dash of vanilla extract) and the kids decorated them. This turned out much better and we had Santa-worthy cookies.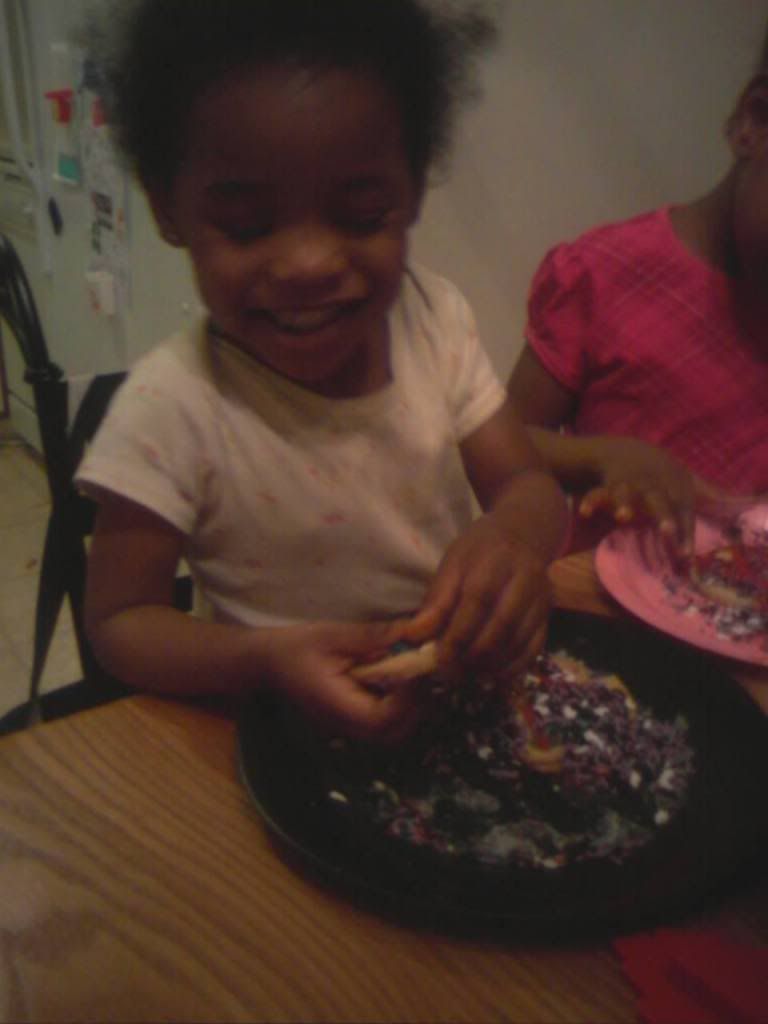 The Squirrel and her fractured gingerbread man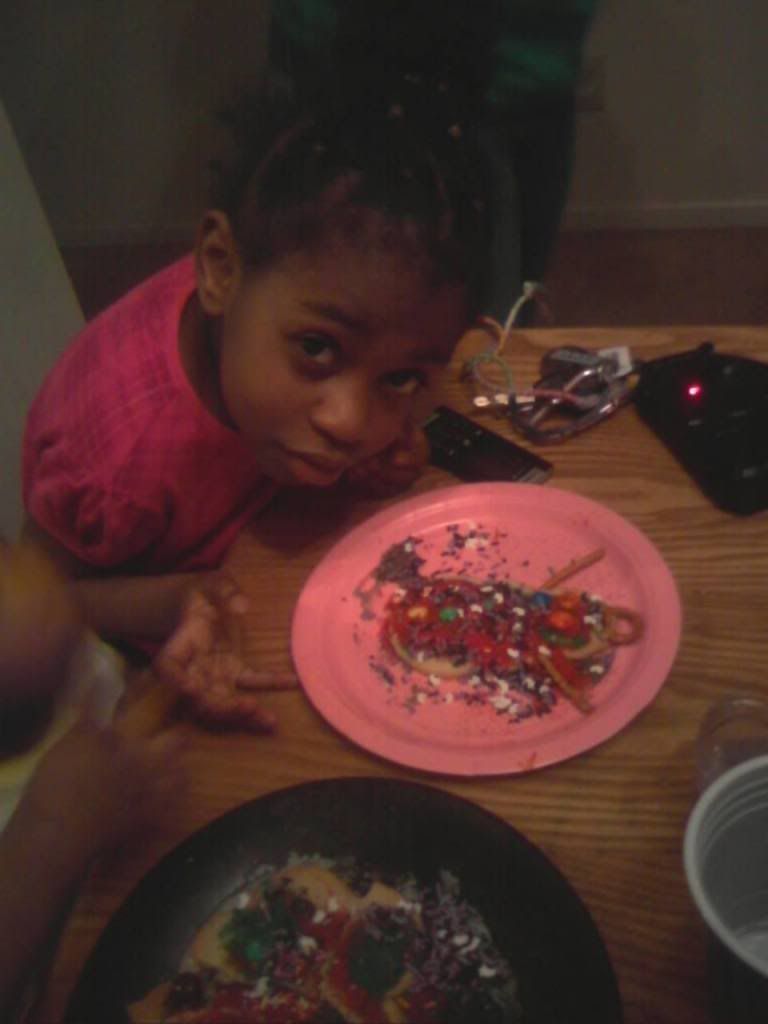 The Princess and her snowman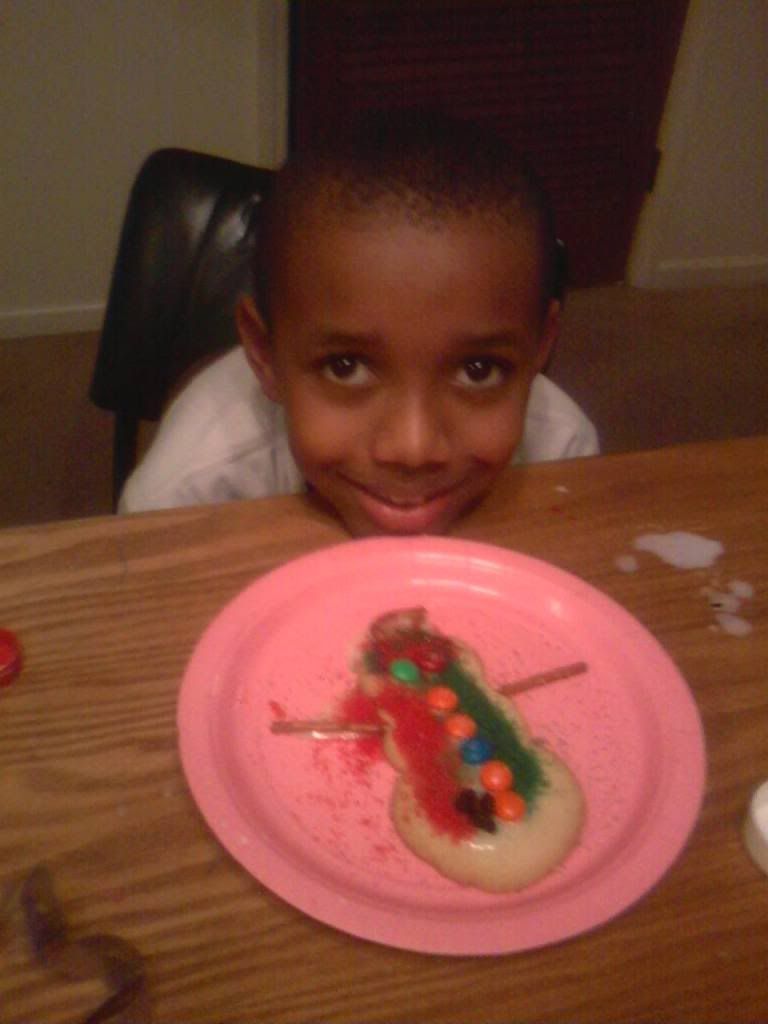 The Astronaut and his snowman

Then we decorated a gingerbread house. It was fun. Then everyone got washed up and went to bed without many complaints.
I have to go move the gifts downstairs. I only have a few hours until they are back up. They'll be up with the sun and I have to make breakfast, then start on dinner. I hope all of you are having a wonderful Christmas too.
Merry Christmas to all, and to all a goodnight!