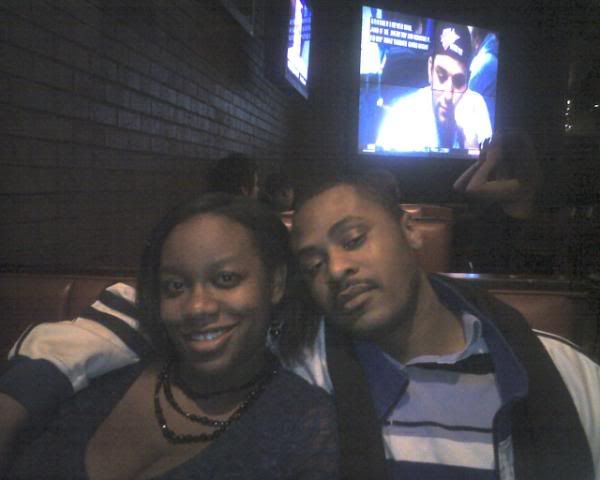 That's right! Lettuce and I had a date last night. I have been waist deep in school stuff and was totally stressed out. He said that he was going out with a friend. I commented that he and I should be going out. He said great idea, get dressed and that was all she wrote!
He called his friend and told him I was coming, too.
We went to Copper River, a really nice restaurant not far from us. He had a couple of beers. I had two Goose and pineapples. His friend had something. We all split a Fredo Bodean pizza (bacon, mozzerella, bleu cheese and roasted peppers-yum!) I wish I'd taken a picture of the pizza LOL Anywho, his buddy snapped this pic of us.
Good times.